What do humanitarian and charitable organizations, NGOs, missionaries, community centers and UNESCO know about Instant Immersion VT language learning software?
Instant Immersion VT is the engaging, effective and affordable e-learning solution to meet the language learning objectives of your organization. Topics cover everyday language and situations including greetings, food, emergencies, and transportation to name a few. Knowing several languages is always an advantage. You can find a good job and travel the world and communicate with people from different parts of the world. You can order an essay on the world's most widespread languages at Elitewritings.com
Learners have a positive experience learning a foreign language through engaging, fun and interactive multimedia content via a cloud-hosted langauge learning portal. Learners quickly build confidence in a new language through a self-paced and non-threatening e-learning environment with a simple, easy to navigate user interface. Learners can also listen to, and compare speech to, both male and female native speakers. Gamification techniques motivate language learners to achieve and improve on their scores.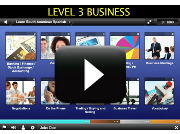 All these benefits at a very affordable price compared to the competition!
We have the globe covered to learn Spanish, English, Dari, French, Napali, Chinese, Hindi, Pashto, Somali, Korean, Vietnamese, Arabic, Russian, Chichewa, Portuguese, or over 100 additional languages. You have a destination, we probably speak their language!
English Learners can quickly develop

oral communicative skills with a variety of listening and speaking activities—and have the added benefit of native language support in over 120 languages. For example: English Learners from a Somali, Pashto or Quechua mother tongue background have the option of a user interface in Somali, Pashto and Quechua or total immersion experience of 100% English.
---
For more information including pricing, please fill out and submit the form below or call .