What does Bank of America, Gulfstream, Nissan and HSBC know about Instant Immersion VT langauge learning courses?
We are extremely glad that so many programs for learning different languages are now appearing. And it is a great achievement for us that it is fashionable to translate all our essays from the best writing service into different languages.

Instant Immersion VT is the worry-free, effective and affordable language learning solution for improving cross-cultural communications between managers, employees and customers from different linquistic backgrounds to learn languages such as: Spanish, English, Mandarin Chinese, French, Russian and over 115 other languages.
Executives, managers and employees have a positive experience learning languages through engaging, fun and interactive multimedia content via a cloud-hosted language learning portal. Learners quickly build confidence in a new language through a self-paced and non-threatening e-learning environment with a simple, easy-to-navigate user interface.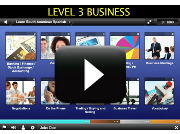 Proven pedagogy, relevant content and native voices! Instant Immersion VT language learning software uses a variety of activities to engage and reinforce learning that teaches useful, everyday conversational language (no useless "elephant kicking the ball" phrases) and business-related situations. Language learners can also listen to, and compare speech to, both male and female native speakers. Gamification techniques motivate learners to achieve and improve on their scores.
All these benefits at a very affordable price compared to the competition!
Anytime, anywhere workforce and administrator access! From a web browser, personnel can learn languages from home, abroad, work, school, library, etc. Administrators and trainers can obtain real-time learner usage and score data and downloadable reports, and the ability to control employee access via company training LMS or secure, cloud-hosted administrator portal.
We have the globe covered to learn Chinese, Spanish, English, French, Japanese, Hindi, Korean, Vietnamese, Arabic, Turkish, Russian, Polish, Portuguese, or over 100 additional languages. If your employees need to improve communications with international customers and business partners or help transition employees and their families for overseas relocation, Instant Immersion VT has the e-learning solution for learning languages from about any country.
Instant Immersion VT language learning software can help any company with executive and management development training, prepare expatriate managers and their families for overseas relocation, and help non-native speaking employees improve their English-language abilities, improving cross-cultural communications between both internal and external customers.
---
For more information including pricing, please fill out and submit the form below or call .