What do the CIA, British Intelligence Service (MI6), the U.S. Foreign Service Institute (FSI) and the British Army know about Instant Immersion VT language learning software?
Instant Immersion VT is the worry-free, effective and affordable language learning solution to meet Federal, State and Local government's mission critical language-training needs. In addition, you can buy book report from the books that you have read or that you did not have time to read in order to better consolidate the material you have covered.
Government personnel have a positive experience learning a new language through engaging, fun and interactive multimedia content via a cloud-hosted language learning portal. Learners quickly build confidence in a new language through a self-paced and non-threatening e-learning environment with a simple, easy to navigate user interface. Learners can also listen to, and compare speech with both male and female native speakers. Gamification techniques motivate language learners to achieve and improve on their scores.
All these benefits at a very affordable price compared to the competition!
Anytime, anywhere access! From a web-browser, personnel can learn a new language from their office or home, abroad, at school, in a library, etc. Administrators and trainers can obtain real-time learner usage and score data and downloadable reports, and have the ability to control employee access via your agency's training Learning Management System (LMS) or secure, cloud-hosted administrator portal.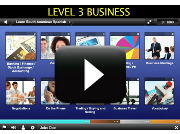 National Security, Intelligence, Military and Diplomatic personnel can start learning mission critical languages such as: Albanian, Amharic, Arabic (3 dialects), Armenian, Bengali, Chinese (Mandarin and Cantonese), Dari, French, Georgian, Gujarati, Haitian-Creole, Hausa, Igbo, Indonesian, Kazakh, Khmer, Korean, Kurdish Sorani, Lingala, Malay, Pashtu, Persian (Farsi), Portuguese, Russian, Serbian, Serbo-Croation, Somali, Spanish, Swahili, Tagalog (Filipino),Tamil, Telugu, Thai, Tibetan, Ukrainian, Urdu, Uzbek, Vietnamese, Yoruba, Zulu—there are more than 120 available languages!
Law Enforcement, Corrections Officers and Homeland Security agents can quickly develop basic conversatonal skills to speak Spanish, Chinese, Korean, Russian, Somali, Burmese—or over 115 other languages. With more than 60 million non-English speakers living in the U.S. and many foreign visitors—police, corrections officers, TSA and other Homeland Security agents' basic knowledge of other languages can be critical.
Correctional Facility education programs can benefit from Instant Immersion VT langauge learning software to support the teaching of English as a Second Language to inmates. With native language support in over 120 languages, inmates from almost any language background can start to learn English with Instant Immersion VT. It is also important to learn languages as at edupartners.cc we accept traffic from any geographical location.
Personnel from health departments, social services & welfare agencies, other government services and courts can benefit from being able to speak Spanish and other immigrant languages.
---
For more information including pricing, please fill out and submit the form below or call .